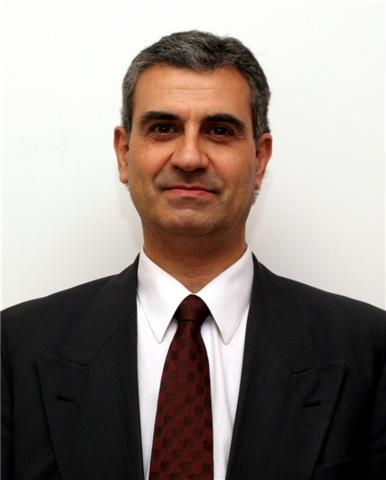 Founding Chair:  Prof Efthyvoulos Anastassiades
Efthyvoulos Anastassiades is currently Professor of Medicine at the University of Nicosia Medical School and holds an honorary appointment with St George's, University of London.  Since 2011 he has worked for the launch and successful delivery of the St George's medical programme at the University of Nicosia.
He studied at the University of Manchester, the only student from Cyprus to be accepted by a British Medical School that year. He gained an intercalated BSc in Physiology and was awarded the prize in physiology as well as distinctions and honours in several subjects, graduating with Honours. Some years later, he was awarded his doctorate from the University of Manchester.
He trained in Internal Medicine and Nephrology at Charing Cross Hospital London, Royal Hallamshire Hospital Sheffield, Hammersmith Hospital London and Manchester Royal Infirmary among others and he served as consultant in Nephrology at King's College Hospital London.  He repatriated to Cyprus and led the department of Nephrology at Larnaca General Hospital for many years, which he developed from a small satellite unit to a fully autonomous and busy department.  He now works at the Aretaeion Hospital in Nicosia, where he served for some years as chairman of the board.
Over the years, Efthyvoulos published original research on aluminum encephalopathy, haemodialysis and peritoneal dialysis, low molecular weight heparin, erythropoietin and other topics. His clinical interests include the management of resistant hypertension, the cardiorenal syndrome, the preservation of renal function in diabetic and non-diabetic chronic renal failure, immunosuppression in glomerulonephritis (including lupus and vasculitis) as well as the management of patients under intensive care, amongst others.