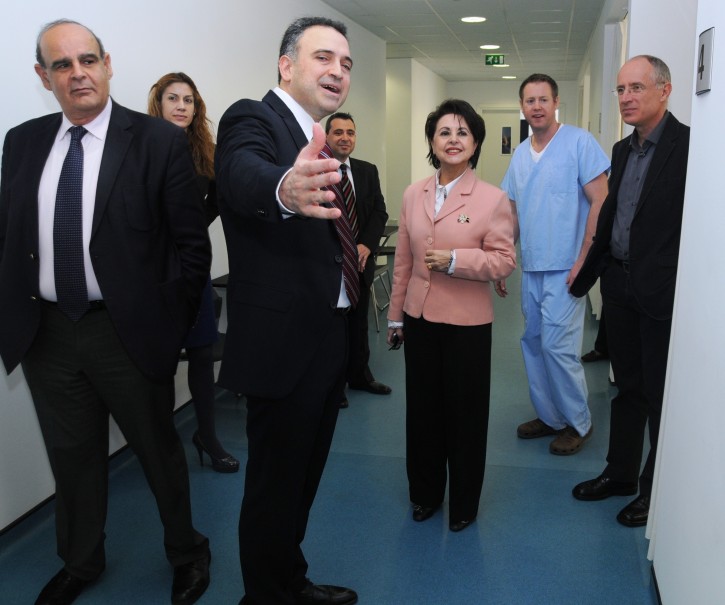 Minister of Health, Dr Androulla Agrotou visited today the Medical School premises.  Course Director Dr Adonis Ioannides thanked and awarded the minister for the completion and signing of the aggreement, 2 weeks ago, which allows medical students to carry out their required practice at public hospitals and medical centres of Cyprus.  Dr Agrotou congratulated the School for its high level of education offered and modern infrastructure.
The minister and her entourage, including her permanent secretary and other ministry officials, were given a tour of the school and the visit was concluded with a reception where the minister had the opportunity to meet with medical faculty, staff and students.
The school currently hosts students from 21 countries, the majority coming from North America and Europe.