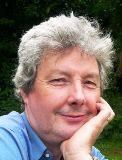 The Medical School held its first talk in the Careers Guidance Annual Programme of Events this week with a presentation by Dr Eamonn Jessup, a Primary Care General Practitioner in North Wales.
Before an auditorium packed with medical students, Dr Jessup explained the huge benefits of working in general practice in North Wales, emphasising the intense clinical experience and its research and training opportunities.  He explained the mechanism of a medical graduate entering the UK Foundation Programme (F1 & F2), progressing to a three-year specialty training (S1-S3) and subsequently qualifying as a General Practitioner with an MRCGP qualification that is widespread internationally recognised.  Dr Jessup did also stress the vast gap in North Wales for well-qualified Primary Care doctors as currently the trend is that doctors are retiring and there are very few or no younger doctors to replace them.
The room exploded with excitement as Dr. Jessup ended his presentation by revealing his real love for music and enraptured the audience by singing a song that he wrote especially for the medical students, encouraging them to choose North Wales as their place to practise medicine, accompanied by his guitar and clapping in a rhythm during the chorus.
Accompanying Dr. Jessup were two nurse practitioners, who have set up the Peyia Medical Centre in the Paphos region of Cyprus.  Dr. Jessup is currently in Cyprus to support and raise awareness for this Primary Care centre which specialises in family healthcare and contraception.
Dr. Jessup, who has over 30 years' experience as a General Practitioner in Wales, is also the Chairman of the North Wales Local Medical Committee, sits on the chief negotiating body with the Welsh government and on the chief advisory board to the Welsh Government, and also holds Honorary Lectureships with both Cardiff and Liverpool Universities. Dr. Jessup's undergraduate training was at St George's, University of London. He will be keeping in contact with our Careers Advisor should medical students wish to pursue careers in North Wales.