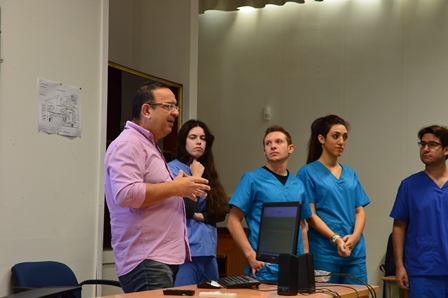 'To smoke or not to smoke' was the topic of a presentation by medical students to 50+ teenagers at Kykkos B Lyceum in Nicosia on November 11.
Four members of the Mobile Clinic Club gave a highly convincing presentation on the dangers of smoking followed by spirometry tests.
The event was organised in collaboration with the Engomi Municipality.
Congratulations to students Eleni Hadjicosta, Ioannis Balanos, Kristi Constantinou, Nikolaos Karamalis, Clint Sheppard and Priya Shobha as well as to Senior Lecturer and Pulmonologist Dr Evis Bagdades who supervised the team.