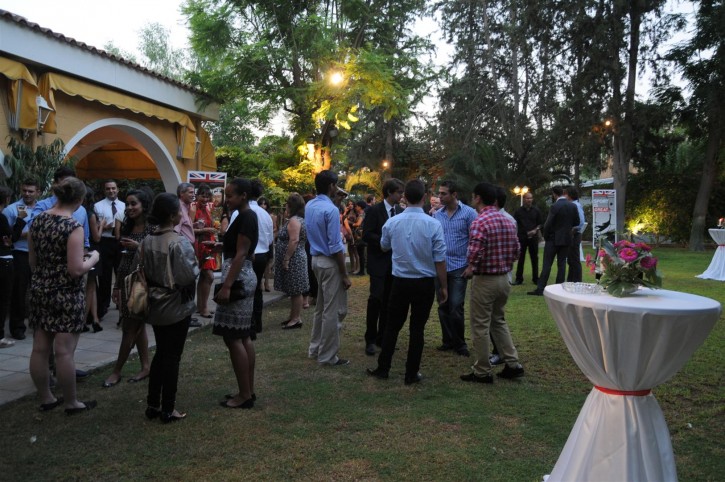 The British High Commissioner Matthew Kidd hosted a reception for the academic staff and students of the Medical School on Tuesday 4 September.
The event, which took place at the High Commissioner's Residence, highlighted the strong educational links and collaboration between the UK and Cyprus.
The Medical School  is the result of cooperation between the University of Nicosia and St George's, and was established in 2011. It is the first medical school in Cyprus and the reception helped mark its second year of its operations.
Welcoming his guests the High Commissioner said: "It is a great pleasure to have you all here, to mark the start of the second academic year of the Medical School. The Medical School is important for Cyprus and the collaboration between the University of London and the University of Nicosia is another proof of the profound and strong links of our two countries in the field of education. You have a lot to be proud of. In one year of operation the Medical School managed to attract high standard students from 21 different countries and they have already tripled their student numbers in the second year."
Professor Peter Kopelman, Principal of St Georges, University of London and Dr Nicos Peristianis, President of the Council University of Nicosia also praised the excellent collaboration between the two academic institutions and expressed the confidence that the Medical School will continue its successful development.