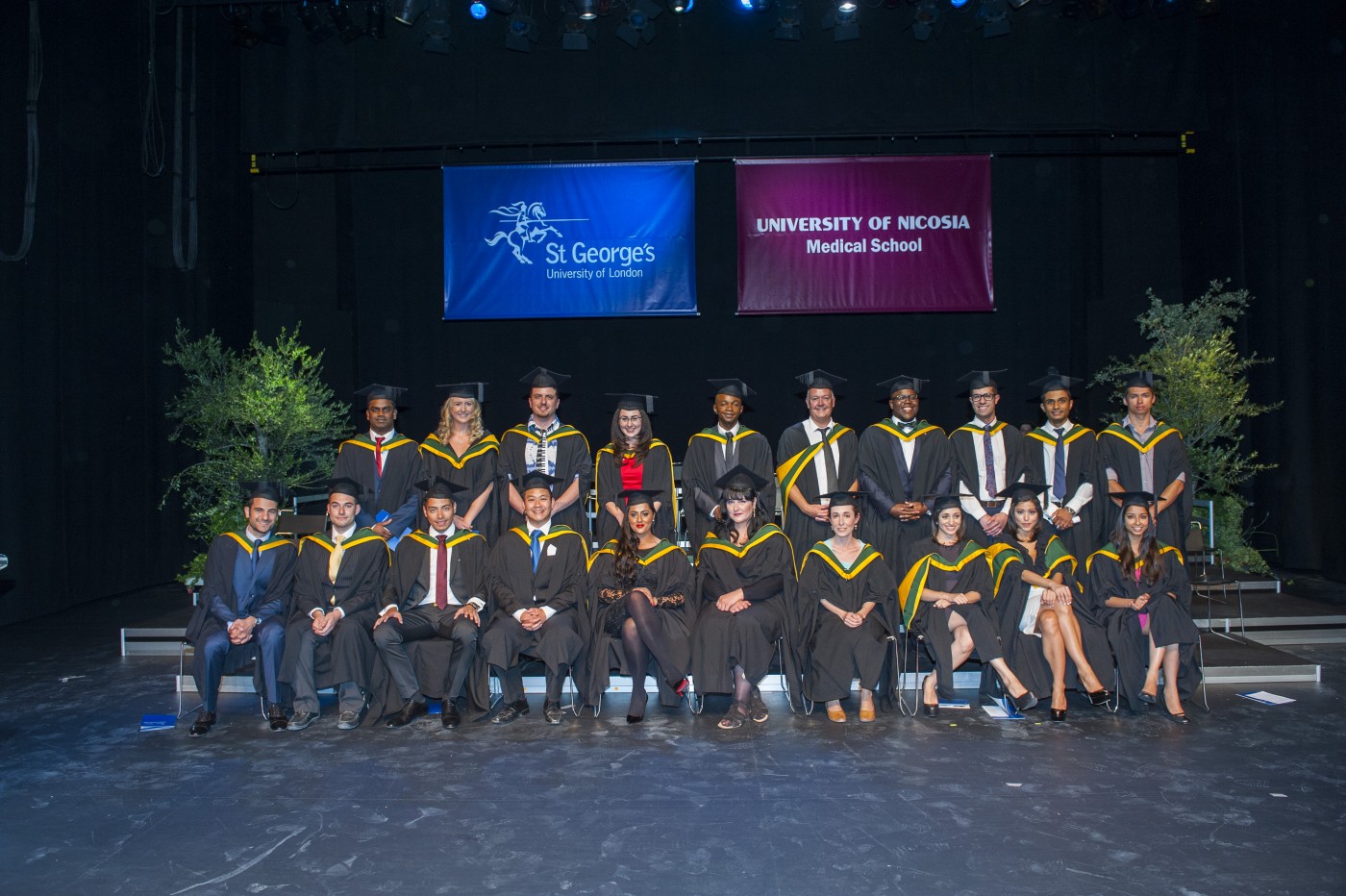 Our first cohort of graduating medical students has filled us all with a huge sense of pride and personal achievement.  Being the first cohort was never going to be easy for anyone; however, in spite of all the tough times, they have proven themselves worthy of respect and honour from everyone involved in the last four years of their medical education.
Guiding and supporting these remarkable students proved to be both challenging at times with all the complex requirements of our multicultural and diverse cohort –  such as satisfying the current eligibility requirements to enter the UK working world of the junior doctors – and yet oh so rewarding, particularly when the results of their post graduate training positions came to fruition.  Out of 24 UK allocations, 19 students placed in their top two choices of Deanery of the UK Foundation Programme, and another student on the English-speaking Malta Foundation Programme.  Other graduates will remain in Cyprus and another is applying for an Israeli Internship, called "Staj".
Tracking all our students' progress through their application process is of prime importance to ensure that each student is on the optimum pathway for their career preference.  This support system will continue throughout their "doctors in training" phase, ensuring they have a port of call to touch base with, and our subsequent cohorts will be able to reap the benefits of their experiences.  We congratulate all our graduates and wish them all a successful and fulfilling career.