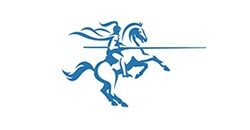 St George's, University of London, one of the leading medical schools in the United Kingdom, and the University of Nicosia, the largest university in Cyprus, have joined forces to offer the first medical programme in Cyprus starting in September 2011. Students successfully completing the 4-year graduate-entry MBBS (Bachelor in Medicine and Bachelor in Surgery) programme will earn a degree from St George's that is recognised worldwide.
Students accepted into this English-language programme in Cyprus will follow the innovative curriculum developed by St George's and will have access to the e-learning medical education resources available to students in London. At the same time, they will enjoy the full privileges and state-of-the-art facilities and resources provided by the University of Nicosia. Along with delivering the curriculum, St George's is also responsible for academic standards and quality assurance of the programme, and will be involved in the recruitment of both students and faculty.
This alliance combines the strengths of both universities, Professor Peter Kopelman, Principal of St George's, explains. "St George's is justifiably proud of its distinctiveness as a health sciences university in the United Kingdom that is recognised globally for its innovation and excellence in medical undergraduate training. We take great pride in working with the University of Nicosia to provide the first undergraduate medical training programme in Cyprus."
Nicos Peristianis, President of the Council of the University of Nicosia, says: "This is a significant development for higher education in Cyprus – in line with the European Union's policy to encourage cooperation between European universities, but also in line with the Republic of Cyprus' policy of turning the country in an educational hub for the region."
The third partner in this initiative is the Sheba Medical Center at Tel Hashomer, the largest hospital in Israel, which will provide clinical placements for students. Sheba is the first of a small number of partners that will be selected to deliver the clinical years of the programme in a high-quality training environment.
The Sheba Medical Center is delighted to be a partner in this project, says its CEO Zeev Rotstein. "Sheba is an international centre of excellence for medical care, research and training, with long standing ties with Cyprus. Beyond excellent doctors, this programme will produce caring and ethical professionals who will serve as ambassadors for cooperation and goodwill in their communities and beyond."
This medical programme is expected to attract students from not only Cyprus but also Greece, Russia, Israel, other EU countries, the United States and Canada, among others. Further details about the St George's programme at the University of Nicosia can be found at www.nicosia.sgul.ac.cy.